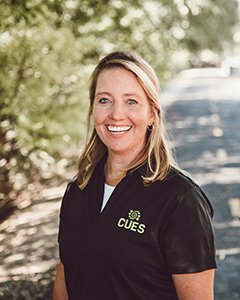 Sheryl Vernon
School Psychologist
---
Email

This email address is being protected from spambots. You need JavaScript enabled to view it.

Address:

820 North Main, Suite 3
Richfield, UT 84701
About Sheryl
---
Sheryl Vernon is a training School Psychologist at CUES, where she covers diagnostic testing for the region.  She is currently attending BYU to obtain her EdS in School Psychology.  Sheryl is helping to implement Positive Behavior Intervention Supports and Trauma In-Care implementation.
 
Sheryl has worked at the Crayon Academy Preschool as owner and teacher for 16 years and Special Education Teacher in Nebo district for 5 years. She earned an Associate Degree from Utah Valley University and dual Bachelors of Science degrees in Special Education and Psychology from SUU. At present, she is enrolled in BYU working to obtain a Masters in School Psychology.  
 
Sheryl likes to be active, running, biking, and paddle boarding are some of her current past times.  She also enjoys reading all genre of materials, especially books based on fictional histories.  She enjoys her time spent with her family.

To contact Sheryl, please email her at sheryl@mycues.org.
---
[Back]